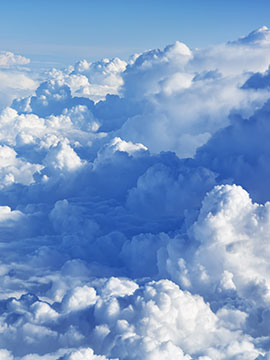 Obituary of Vernon L. Gayton, Sr.
Please share a memory of Vernon to include in a keepsake book for family and friends.
Vernon L. Gayton, Sr. Olean, NY Vernon L. Gayton, Sr., of Brickel Ave., passed away Thursday (September 30, 2021) at the Olean General Hospital. Born June 12, 1951 in Olean, he was the son of Serrell S. Santee-Gayton and Audrey M. Peterson Gayton. Vernon was a graduate of Olean High School. Soon after, he was drafted into the military and served in the US Air Force in Vietnam. He served for 2 more enlistments and was responsible for supervising a crew of aircraft mechanics. While serving in the Air Force, he married Stephanie Parks-Gayton and together they had four children, Nicole Gayton, Vernon (Summer) Gayton, II, Veronica Gayton and Dana Gayton. Stephanie predeceased him in June of 2005. He resided in Boise, Idaho for a period of time and worked for a couple different companies until restarting his life back in the Olean area. He was employed by Air Preheater in Wellsville and resided in Friendship until moving to Olean prior to his retirement. During this time, he became a father to 4 more children, Andre Barber, Brandon Barber, Jaylin Barber, and Nakisha Barber. Twenty-one years ago he met Janice "JJ" Gilkey and began a loving companionship. He helped her to raise her children and they were soon to be married. Vernon's favorite hobby was keeping his '72 Mustang in running condition. Like all things asked of him, including when his car would be running again, he answered with "I'll have it done in 2 weeks". Vernon is survived by his mother Audrey Gayton of Olean; his loving companion "JJ" of Olean; his children Nicole Gayton, Vernon (Summer) Gayton, II, Veronica Gayton, Dana Gayton, Andre Barber, Brandon Barber, Jaylin Barber, and Nakisha Barber; 8 grandchildren; his sisters: Audrey O. Gayton, Christine Gayton, Debra Gayton, Marlyn Gayton, Calisse Gayton and Lori Gayton; brothers: Serrell M. Gayton, Stanley Pierce, and Norman Gayton and numerous nieces, nephews and cousins. In addition to his wife, and father, he was predeceased by 2 brothers, Timothy A. Gayton and Duane C. Gayton. Friends may attend a visitation on Wednesday (October 6, 2021) from 10am until noon at the Casey, Halwig & Hartle Funeral Home, 3128 W State Rd., Olean. A service will begin at noon in the funeral home. Rev. Gerald Slack will officiate. Burial will follow in Allegany Cemetery, with full military honors being accorded by the Allegany American Legion Ritual Team. For a monetary contribution to assist the family, a Go Fund Me account has been established at https//gofundme/bfa09ece. Online condolences may be expressed at oleanfuneralhome.com.
Share Your Memory of
Vernon