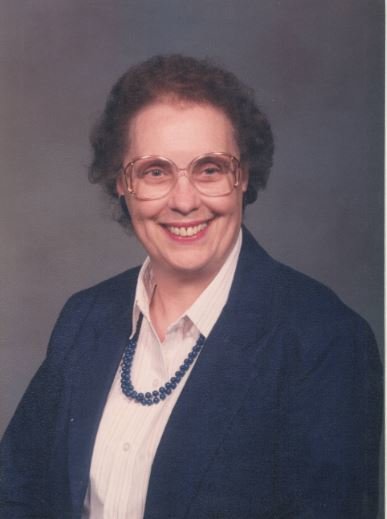 In Memory of
Carol G. Livingston
Wednesday, May 23, 2018
Obituary of Carol Livingston
Carol G. Livingston
Allegany, NY Carol G. Livingston of 92 N. 1st St. passed away peacefully Wednesday (May 23, 2018) in her home, surrounded by her loving family.
Born August 15, 1929 in Olean she was the daughter of Paul Michael and Josephine Miller Gaylor.
Carol was a 1947 graduate of Allegany Central School and later of Westbrook Commercial Academy.
She first worked as a secretary to the principal at Allegany Central School prior to her marriage and raising her family. She returned to the school as a secretary at the elementary level. For a number of years she served the Olean Area Camp Fire Council with operations and recruiting and as the director of Camp Honeybrook. She retired in 2000 after serving 16 years as the Allegany Town Clerk. Upon her retirement her service was noted by the town with May 18, 2000 being designated as "Carol Livingston Day".
Carol was a member of Allegany Sixty Plus and enjoyed swimming regularly through the program operated by the Allegany Recreation Department. She was an avid Buffalo Bills fan, but most importantly she was the #1 fan of all her grandchildren and loved being their "Nana" and enjoyed all their achievements.
Surviving are 4 daughters Nancy (David) Taylor, Polly (Patrick) Eaton, Betsy Livingston and Juley (David) Kime, all of Allegany; grandchildren Valerie (Daniel) Teal, Patrick (April) Eaton, Anne (Matthew) Hughes, Zachary (Jessica) Eaton, Crissy (Mathew) Cowburn, Stephen St.Clair, Drew Taylor, Kaitlin (Richard) Young and Mark Taylor; 16 great grandchildren; 1 sister Joyce Little of Atlanta, GA; 3 sisters-in-law Helen Carpenter of Port Charlotte, FL, Phyllis Porvaznik of Erie, PA and Joyce Hellenschmidt of Corry, PA; several nieces and nephews and Jeb (Becky) Ball of Houston, TX whom she loved as a son.
She was predeceased by an infant daughter Amy; 1 brother Paul Gaylor and a sister Barbara Hastings.
The family will be present to receive friends on Saturday from 4-7pm at the Casey, Halwig & Hartle Funeral Home 3128 W. State Rd. Olean. A visitation will continue on Sunday (May 27, 2018) from noon until 1:00pm at which time a memorial service will begin at the funeral home. Burial will be in Allegany Cemetery at the convenience of the family.
Memorials, if desired, may be made to Homecare and Hospice, 1225 W. State St. Olean, NY 14760, the Linwood Center, 3799 S. Nine Mile Rd. Allegany, NY 14706 or to the Allegany Area Historical Association, P.O. Box 162 Allegany, NY 14706.
Online condolences may be expressed at oleanfuneralhome.com.