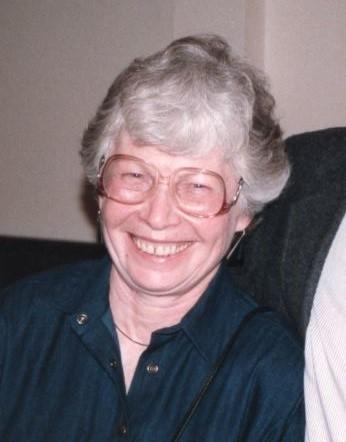 Share Your Memory of
Doris
Obituary of Doris Bryer Kelly



Doris B. Kelly

Chipmonk, NY    With saddened hearts we announce the passing of Doris Bryer Kelly, age 91, at the LeRoy Village Green Nursing Home on Thursday, May 11, 2017, surrounded by the loving presence of her family.

Born October 6, 1925 in Coytesville, New Jersey, she was the daughter of Roy K. Bryer and Catherine Walker Bryer. On December 1, 1951 in Cresskill, New Jersey, Doris married the love of her life, Paul B. Kelly, later Judge Kelly, who predeceased her November 26, 2009.

Doris graduated from Fort Lee (NJ) High School in 1943 and later attended the Traphagen School of Design in New York City. She also worked in NYC as a draftsman for Bell Labs during WWII. After her marriage Doris moved to upstate New York where she and Paul eventually settled in Chipmonk and raised their family. In 1977 she received an Associates Degree from Jamestown Community College, graduating at the top of her class.

Doris was an energetic, loving, creative wife, mother and grandmother to her family. She was a talented artist, seamstress and 'jack-of-all trades'. She could drive a tractor, feed horses, deal with recalcitrant adolescents and colicky infants, whether they were human, equine or canine. She embraced country living wholeheartedly and loved it, but she was proud of and cherished her big city roots. She was also an avid and knowledgeable doll collector and member of the Southwestern Penn Doll Club.

The former St. John the Baptist Church in Vandalia was her beloved parish 'home'. Following its closure she became a member of St. Joseph's Maronite Church in Olean.

Surviving are 5 daughters, Kathleen (Michael Vernelli) Kelly of Kitchener, Ontario, Canada, Cecilia (Mark) Ladd and Mary (Edward) Burns, both of Batavia, Bridget (Gerald) Bertoldo of Attica and Monica (Brian) Brunza of Maine, NY; grandchildren Frank Evans, Joshua Cooney, Jeremy Vernelli, Katharine Vernelli, Michael Olzinski, Brad Olzinski, Molly Olzinski, Scott Bertoldo and Peter Bertoldo; great grandchild Walker Evans and several step-grandchildren and step-great grandchildren;  a sister-in-law Harriet Bryer of Allegany and several nieces and nephews.

In addition to her husband and parents Doris was predeceased by a son, Frank G. Kelly in 1981; a brother, Roy K. Bryer, II and a sister, Muriel Dandrea. 
Friends will be received on Sunday from 5-7pm at the Casey, Halwig & Hartle Funeral Home, 3128 W. State Rd. Olean where an incense service will take place Sunday at 5:15pm. A prayer service will be held Monday, May 15, 2017 at the funeral home at 11:30 am. A Divine Liturgy will be at St. Joseph's Maronite Rite Church at noon. The Rev. Anthony J. Salim will celebrate. Burial will be at St. Bonaventure Cemetery.
Memorials may be made to the Cattaraugus County SPCA, PO Box 375, Olean, NY 14760 or to Cattaraugus County 4-H, 28 Parkside Dr. Ellicottville, NY 14731 Attn: Suzanne Pighe-Pushman.
Online condolences may be expressed at oleanfuneralhome.com.