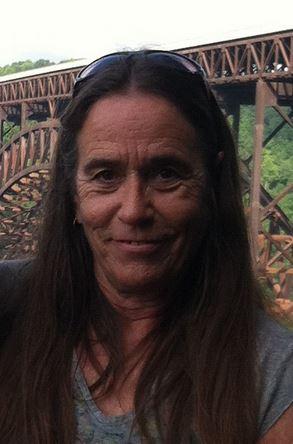 In Memory of
Joanne Bonhoff Craig
Friday, January 20, 2017
Obituary of Joanne Craig
Joanne Bonhoff Craig
Rosamond, Ca Joanne Bonhoff Craig, 66, a native of Allegany, passed away from an extended illness on Friday (January 20, 2017) at Palmdale Regional Medical Center in Palmdale, CA.
Born February 10, 1950 in Olean, she was the daughter of William E. and Doris Chapin Bonhoff. She married her husband Charles Craig on September 19, 2016 after many years in a loving relationship.
Joanne was a 1968 graduate of Allegany Central School and moved to California in 1974. She began working for an attorney in Pasadena, CA, then started as an office worker for Southern Pacific Railroad in Mojave, CA for 17 years. She did medical transcription for a few years before taking a job with Horizon Transport of Illinois, transporting RV's across the country.
She was one of the founding members of the Allegany Baptist Church.
Surviving besides her husband of Rosamond are her mother of Allegany; 2 children Jeff (Lori) Bonhoff and Faydra Hernandez, both of Ft. Myers, FL; 3 grandchildren Jacob (Alexandria) Sickler, Cecilia Hernandez and Trinity Hernandez; 1 great grandchild Dean Sickler; 1 brother David R. (Linda) Bonhoff of Punta Gorda, FL; 1 sister-in-law Julie Bonhoff of Ft. Myers, FL and several nieces and nephews.
She was predeceased by her father in 2012 and a brother James W. Bonhoff in 2008.
Friends will be received on Thursday from 6-8pm at the Casey, Halwig & Hartle Funeral Home, 3128 W. State Rd. Olean. Visitation will continue Friday (January 27, 2017) from 10 – 11am at the Allegany Baptist Church where services will begin at 11am. Pastor Jonathan Colby will officiate. Burial will be in Allegany Cemetery.
Online condolences may be expressed at oleanfuneralhome.com.