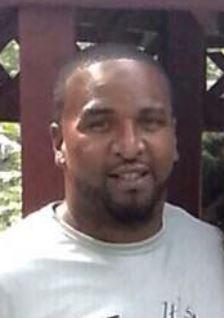 In Memory of
Joseph L. Spencer, Jr.
Wednesday, January 11, 2017
Obituary of Joseph Spencer, Jr.
Joseph L. Spencer, Jr.
Jamestown, NY Joseph L. Spencer, Jr. 48, of 6 Connecticut Ave, died Wednesday (January 11, 2017) at the Olean General Hospital.
Born December 8, 1968 in Buffalo, he was the son of Joseph and Bertha L. Armour Spencer.
Joseph was a graduate of Olean High School and received his associates degree from Genesee Community College. He had been employed for Inside Design in Lakewood.
He enjoyed playing and coaching basketball, and in his free time he cut hair at his barbershop . He will be remembered for his infectious laugh and being a really hard worker who was devoted to his children, grandchildren, and mom. He enjoyed the company of his dog, Lulu.
Surviving are his father of Olean; his children Tara Gayton of Olean, Joseph L. Spencer, III of Jamestown, Shauna Caputi, of Cleveland, OH, Janice L. Spencer of Rochester, Kelsey L. Thomas of Jamestown, Haydyn J. Spencer of Cheektowaga, Jordan C. Thomas of Jamestown, Janaee L. Spencer of Rochester and Travon J. Spencer of Lockport and a step-daughter Sydney M. Widger of Boulder CO.; 11grandchildren; one brother Justin Thomas Armour Spencer of Olean; special friends Stacey Thomas of Jamestown, Tracy Carnes of Salamanca and Amy Cason of Rochester and several nieces and nephews.
He was predeceased by his mom on September 21, 2013.
Friends will be received on Monday (January 16, 2017) from 11am-1pm at the Casey, Halwig and Hartle Funeral Home, 3128 W. State Road, Olean. Funeral services will begin at 1pm with Rev. Wes Gilbert to officiate. Burial will take place at a later date.
Online condolences may be expressed at oleanfuneralhome.com.