Recommend James's obituary to your friends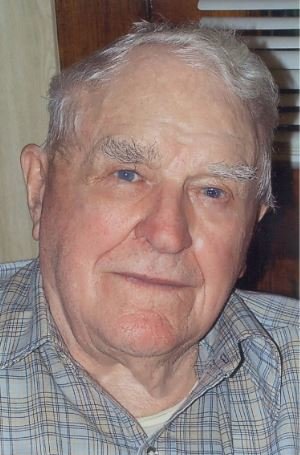 Obituary of James A. Healy
James A. Healy
Olean, NY James A. Healy, 100, formerly of N. 24th St., passed away Tuesday (July 30, 2019) at The Pines of Olean where he had resided since 2013.
Born January 26, 1919 in Humphrey he was a son of Francis V. and Loretta F. Conlan Healy. On February 7, 1948 at St. Elizabeth's Church in Smethport, PA he married Anne Scanlan who predeceased him August 23, 2002.
Mr. Healy attended school in Humphrey and Great Valley. He was a WWII veteran of the US Army where he served in Alaska building and maintaining airport runways.
He worked as a line inspector, repairman and telegrapher for the Buckeye Division of Standard Oil Co., retiring in 1984 after 44 years.
He was a past member of both the Allegany American Legion and the VFW in Franklinville. He loved animals, was good to his family and all children, and was a great neighbor.
Surviving are 4 sons James (Colleen Kloster) Healy of Boston, MA, Donald (Pam) Healy of Conway, AR, Francis Healy of Little Valley and Thomas Healy of Jamestown; 2 daughters Mary (Ron) Holton of Lewisburg, TN and Leona Seastrum of Jamestown; 4 grandchildren; 5 great grandchildren and many nieces and nephews.
In addition to his wife he was predeceased by 1 brother Donald Healy and 2 sisters Mildred Lounsbury Smith and Minnie Healy.
Per Mr. Healy's request, there will be no public visitation. Private funeral services will be held at the Casey, Halwig & Hartle Funeral Home, 3128 W. State Rd. Olean. Entombment will follow at St. Bonaventure Cemetery, preceded with the flag presentation by the Allegany American Legion.
Memorials, if desired, may be made to the Genesis House, 107 S. Barry St., Olean, NY 14760. Online condolences may be expressed at oleanfuneralhome.com.