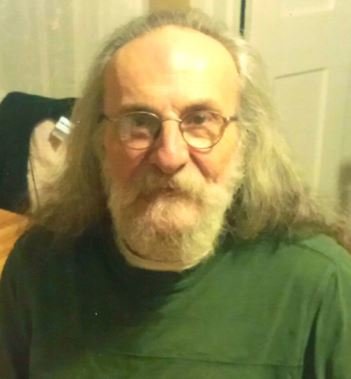 Obituary of Michael Donohue
Stephen Michael "Mike" Donohue
Olean, NY Stephen Michael "Mike" Donohue, 110 S. 2nd St. passed away peacefully Friday (October 26, 2018) at his home, surrounded by his loving family.
Born September 26, 1951 in Springville he was the son of Robert and Rebecca Baker Donohue. On February 12, 1993 in Olean he married Kathryn Gerrity who survives.
Mike attended Northern Michigan University in Marquette and while working with his grandfather at an early age, developed a talent for woodworking. He first worked in the construction trade and he enjoyed traveling and working in various states. When he returned to this area he operated The Country Woodshop in Delevan. He moved to the Olean area and worked for The ReHabilitation Center in Allegany for a period of time. More recently he worked for Napoli Pizza before his retirement.
Whether you met him once, or were a family member or longtime friend, he was a kind, generous man, always giving to and helping others. He regularly gave blood through the American Red Cross and was an unsung advocate for the homeless. He loved his home, his wife, and his family, and was most content with a book to read and staying aware of the politics of the day.
Surviving besides his loving wife are 4 children Malachi Donohue of Springville, Max Donohue and Elizabeth Reese, both of Olean and Nina (Bradley) Manning of Hinsdale; 12 grandchildren; 2 sisters Jamie (John) Kasper and Maureen Psathas, both of Olean and several nieces, nephews, great nieces and great nephews.
He was predeceased by his parents, and 3 siblings Jeff Hensley, Barb Donohue and Sherry Gallagher.
No services are scheduled at this time. The family will arrange a memorial gathering to take place at a later date. Memorials may be made to the Warming House, Genesis House, American Red Cross or to the Olean Food Pantry.
Arrangements are under the direction of the Casey, Halwig & Hartle Funeral Home, Olean and online condolences may be expressed at oleanfuneralhome.com.