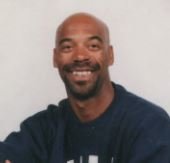 Obituary of Keith Clemons
Keith D. Clemons
Olean, NY Keith D. Clemons of 827 Seneca Ave. passed away peacefully Tuesday (September 12, 2017) at home after battling pancreatic cancer.
Born March 13, 1960 in Olean he was the son of Philip Clemons, Sr. and Wilma Gayton. On November 15, 2003 at Mt. Zion Christian Assembly he married Wendy Malone who survives.
Keith was a very athletic softball player, bowler and basketball player. He was also an avid boxer, having boxed until the age of 35, principally with the Belfast Boxing Club where he was a middleweight champion.
He was a loving family man and caring friend, eager to help all. He received joy in welcoming and entertaining not only family and friends to his famous pig roast each summer, but also anyone with a friendly face whom he came into contact with. All his friends, new and old, will forever have a loving and lasting memory.For over 20 years Keith worked for the Western New York Laborers' Local 621. When not at his job he enjoyed hunting and fishing and he loved his many trips out of state with friends and family. He was also an avid Dallas Cowboys fan.
He leaves behind his loving wife Wendy; his stepmother Sharyn "Nonnie" Clemons of Buffalo; 5 children Laquia Johnson, Ezra (Shawna) Johnson, Keith Clemons, Jr., Diamond Clemons and Kionah Malone, all of Olean; 4 grandchildren Haylie Bednarski, Noah Johnson, Jonah Johnson and Alijah Toomer-Harvin; 6 brothers Gary Herbert, Sr. of Olean, Harry (Rose) Gayton of Olean, Kyle (Kim) Gayton of Virginia, Brian (Kermin) Clemons of Florida, Philip (Rochelle) Clemons of Georgia and Jay Clemons of Buffalo; 4 sisters Terri Gayton of Olean, Kristl (James) Thomas of Arizona, Micah (Eric) Smith of Virginia and Nichole Clemons of Buffalo and an abundance of nieces, nephews, great nieces and nephews, aunts, uncles and cousins.
He was predeceased by his mother Wilma Gayton, his father Philip Clemons, Sr. and his stepfather Harry Gayton.

The family will receive friends from 6-9pm Friday at the Mt. Zion Christian Assembly, 321 Front St. Olean. A service will begin Saturday (September 16, 2017) at noon at the church. Rev. Stephen Patrick, pastor, will be the principal officiant. Burial will be in Pleasant Valley Cemetery, Olean.
Memorials may be made to Mt. Zion Christian Assembly, 321 Front St. Olean, NY 14760 or to the Pancreatic Cancer Association of WNY, PO Box 24580, Rochester, NY 14624.
Arrangements are under the direction of the Casey, Halwig & Hartle Funeral Home, Olean. Online condolences may be expressed at oleanfuneralhome.com.