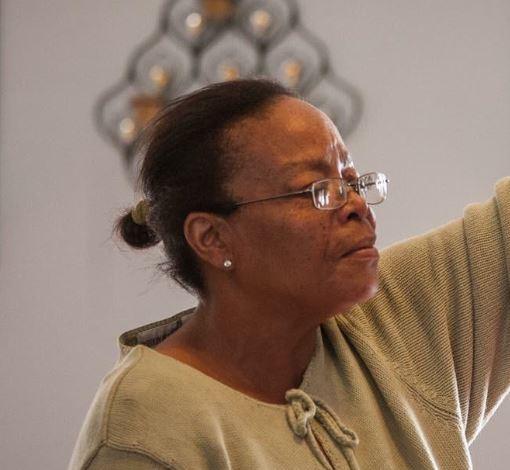 Obituary of Anna Galmer
Anna G. Galmer
Olean, NY Anna G. Galmer, 59, of 122 Whitney Ave. was called home Friday (April 14, 2017) at Buffalo General Hospital, surrounded by her loving family.
Born January 10, 1958 in Olean she was the daughter of Neal and Bernice Herbert Galmer.
Anna lived in Olean all of her life and had been previously been employed by Wilson Farms and JoAnn Fabrics. She also was a bartender at the former Big Ron's Tavern. Most recently, she worked at Wendy's Restaurant in Olean for the past 16 years until her recent illness.
She was generous in spirit and kept a strong connection with her church family over the years, first as a member of the Church of God of Prophecy and later for Rock of Revelation Church. Most recently she attended the Lighthouse Church of God of Prophecy. In addition to her spiritual generosity, she shared what she had with others and was affectionately known to many as "Aunt Ginny" or "Mom".
Surviving are a daughter Alexis Galmer of Olean; a son Ian Mason of Olean; 3 siblings Neal Galmer of Allegany, Lisa (Thyleb) Ramadhan of Olean and Cheryl (Doug Shoup) Galmer of Olean; 2 special "sons" Jahmeek Carter and Tacuma Barker and many loving nieces and nephews, especially Maryama Ramadhan and Laura Matthews.
Friends will be received on Friday from 2-4 & 7-9 at the Casey, Halwig & Hartle Funeral Home 3128 W. State Rd. Olean. Funeral services will be held Saturday (April 22, 2017) at 3pm in Epic Church, 411 W. Henley St. Olean. Rev. Tyrone Hall, pastor of Lighthouse Church of God of Prophecy, will officiate. Burial will be at the convenience of the family.
Memorials may be made to Lighthouse Church of God of Prophecy, 919 King St. Olean, NY 14760. Online condolences may be expressed at oleanfuneralhome.com.