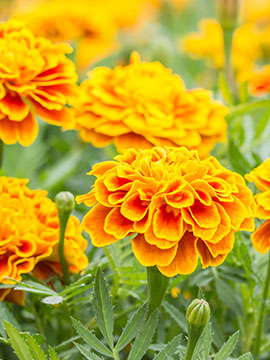 Obituary of Doris Bennett
Doris H. Bennett
Salamanca Doris H. Bennett, 64, of 178 Elm St. passed away Friday (March 31, 2017) at the Wellsville Manor after a long illness.
Born March 19, 1953 in Olean she was the daughter of Howard and Gloria Grove Collins. She was first married to James Nelligan who predeceased her May 9, 1996. She later married Sherrie "Ray" Bennett who survives.
Doris was a graduate of Olean High School and she worked for several years as a home health care aide for Cattaraugus County. She enjoyed taking care of others but was most content at home where she loved activities such as reading and doing puzzles. She was a member of the First Baptist Church of Great Valley.
Surviving besides her husband are 2 sons James Nelligan of Salamanca and David Bennett of Allegany; 2 grandchildren Daniel and Zoe Nelligan; 1 sister Bonnie (William) Matteson of North Carolina; 1 brother Perry (Ruth) Atwell of Olean and several nieces and nephews.
In addition to her first husband James and her parents Howard Collins and Gloria Collins Atwell, she was predeceased by a sister Beatrice Cliff in 2003.
Friends will be received at the Casey, Halwig & Hartle Funeral Home, 3128 W. State Rd., Olean on Tuesday (April 4, 2017) from 10-11am at which time funeral services will be held. Rev. Jon Nicholson, pastor of the First Baptist Church of Great Valley, will officiate. Burial will be in Pleasant Valley Cemetery in Olean.
Online condolences may be expressed at oleanfuneralhome.com.