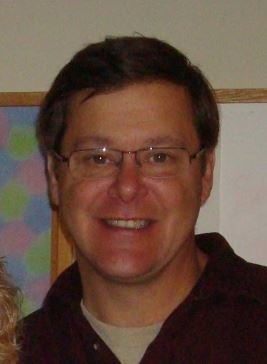 Obituary of John L. Freeman
John L. Freeman
Cuba, NY -- John L. Freeman, 61, of 9340 Horner Rd. passed away unexpectedly Friday (November 8, 2019).
Born April 25, 1958 in Cuba, he was the son of Dr. Max E. and Rita (Kaufmann) Freeman, I. On May 10, 1980 in Allegany he married Deborah S. Elling, who survives.
John was a 1976 graduate of Cuba Central School and began employment at Paul Brown Motors. At an early age he exhibited an interest in understanding how machines worked and was a self-taught mechanic and jack-of-all trades. In 1983 he established Freeman's Auto Service in Cuba. He was counted on by his many family, friends, and the community to fix their cars or any machine that required his talented touch.
He was a 32nd degree Mason, a former councilman for the town of Cuba, and a former member of the Cuba Lions Club. John was a water sports enthusiast and certified Master Diver in addition to being a member of the Power Squadrons. He was an avid camper, motorcyclist, snowmobiler, and former member of the Cuba Driftbusters.
John was extremely proud of his family and enjoyed hosting large get-togethers. He had an amazing sense of humor with an effective sarcastic tone at times and enjoyed gathering with his friends during the week at various coffee-meeting locations.
Surviving in addition to his wife are 4 children Justin L. (Meghan Perschke) Freeman of Rochester, Kristie L. (Kevin) Flower of Pittsville, MD, Andrew J. (Cara) Freeman of Cuba and Adam M. Freeman of Lakewood; 4 grandchildren Aaden, Jack, Jillian and Colton; 2 brothers Max E. (Brenda Ferrier) Freeman, II of Prescott, AZ and Stewart A. (Karla Frost) of Cuba; 2 sisters Melissa (John) Raes of Phelps and Becky (Dennis Sawaya) Malzahn of Englewood, FL and many nieces and nephews.
Friends will be received on Thursday from 4-7 p.m. at the Casey, Halwig & Hartle Funeral Home, 3128 W. State Rd. Olean. Funeral services will be held Friday (November 15, 2019) at 11 a.m. in the funeral home. Rev. Jon Ward, pastor of North Park Wesleyan Church in Cuba, will officiate.
Online condolences may be expressed at oleanfuneralhome.com.