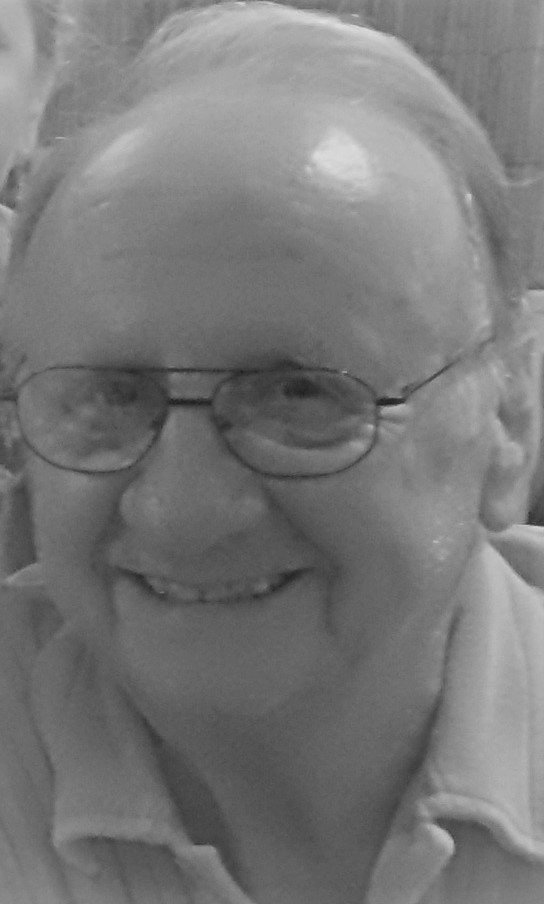 Obituary of Verdon LeRoy Shelton,II
Verdon LeRoy "Roy" Shelton, II
BRADENTON, FLORIDA - Verdon LeRoy "Roy" Shelton II, 82, of 56th Street West, died Sunday September 22, 2019 in his home, of complications from Myelodysplastic Syndrome and Acute Myeloid Leukemia.
Born April 16, 1937, in Buffalo NY, he was the son of Verdon LeRoy and Gertrude Elizabeth (Gibbins) Shelton. Roy graduated from Kenmore (NY) High School in 1954 and attended college at Buffalo State, Ithaca College, and St. Bonaventure University. He joined the US Naval Reserve and was discharged in 1962. Before retiring to Bradenton, he lived in Olean, NY from 1958-1982 and Wayne, NJ from 1982-2000.
Roy was employed as a Manager/Coordinator for tour and travel planning at Blue Bird Coach Lines in Olean, Community Coach (Coach USA) in Paterson, NJ, and Scholastic Tours. The tour and travel industry provided Roy with many exciting opportunities, a highlight of which was his work with the 1980 Winter Olympics in Lake Placid, NY.
He was very active in youth athletics, serving as an Olean Little League Coach & Official from 1958-1968 and as an Olean YMCA Boys Swim Team Coach and Western NY YMCA League Official from 1968-1973. Roy was very active with softball, and in 1968 helped form the Tavern Softball League in Olean, receiving the Mike Abdo Memorial Award for his efforts. In Olean he was an active player from 1958-1982. In Wayne NJ, Roy helped form a 40 & over Softball league where he continued as an active player in the over 40, over 50, over 60, and over 65 teams from 1987-2004. He enjoyed all sports, and actively swam, bowled and golfed. He especially was a fan of the Buffalo Bills and the St. Bonaventure Bonnies. Roy greatly appreciated all forms of music and theater.
Roy was a member of the American Bus Association from 1970-2000 and achieved certification as a Master in Transportation Administration. He also was a member of the National Tour Association from 1972-2000 where he was a Certified Tour Professional. He served on the Wayne Township Recreation Advisory Board from 1996-2002 and was a board member of the Meadowcroft Condo Association from 2013-2019. Roy enjoyed his memberships with the BPOE #491 of Olean and the Loyal Order of Moose #2188 in Anna Maria Island and was a life member of American Legion #530 of Olean. He was also a registered organ donor.
Roy is survived by his daughters April (Joseph Luca) Shelton of Olean and Tracy (Joseph) Crisafulli of Allegany and their mother Harlene Shelton of Olean; a granddaughter Kelly Jo Crisafulli of Olean and a grandson Kyle Crisafulli of Allegany; a sister Gail Berry of Rome; a brother Walter (Nafisa) Shelton of Monroe, NC, and several nieces and nephews. Roy also leaves behind his many friends that he has acquired over the years and who were so very important to him.
He was predeceased by his parents, and brother-in-law William C. Berry, USAF Ret.
The family will receive visitors from 10:00 - 11:00 a.m. on Wednesday, October 2, 2019, followed by a brief celebration of life at the Casey, Halwig, Hartle Funeral Home, 3128 W. State Rd. Olean. Burial will be at the convenience of the family in Acacia Park & Resthaven Cemetery, North Tonawanda, NY.
In lieu of flowers, donations may be made to Tidewell Hospice, Philanthropy Department, 5955 Rand Boulevard, Sarasota, FL 34238 or The Rehabilitation Foundation, 1439 Buffalo Street, Olean, NY 14760. Online condolences may be expressed at oleanfuneralhome.com.
Share Your Memory of
Verdon