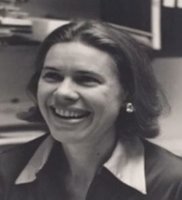 Patricia A. Buckley
Patricia A. Buckley
Austin, TX. Patricia A. Buckley, an Olean native and longtime resident of New York City, passed away Wednesday (June 19, 2019) in Austin where she had recently been residing.
Born August 26, 1934 in Ft. Wayne, IN she was the daughter of Raymond H. and Marie F. Fluent Buckley.
Patricia was a graduate of Olean High School and received her undergraduate degree from Wells College in Aurora, NY. Soon after, she moved to NYC and began a long career in the publishing field where she worked for a number of companies. Her most recent position was as the Vice President and Director of Subsidiary Rights for HarperCollin's Children's Books, from which she retired in 2002.
She loved her job, especially when it enabled her to enjoy work-related travel. She was a gourmet cook, enjoyed listening to music, and took full advantage of the cultural opportunities such as musicals and plays offered to her by living in New York.
She is survived by her beloved sister Mary Jane (Jim) DiSorbo of Austin, TX; 2 nephews Jim M (Jill) DiSorbo of Austin, TX and Shanon DiSorbo of Clear Lake Shores, TX; a niece Jennifer DiSorbo (Brian) Crooks of Leander, TX; several great nieces and nephews and many close friends.
She was predeceased by a sister Susan Buckley and a great-niece Kate DiSorbo.
There will be a visitation from 11am until 1pm on Monday June 24, 2019 at the Casey, Halwig & Hartle Funeral Home, 3128 W. State Rd. Olean. A funeral service will begin at 1pm in the funeral home. Burial will be in Pleasant Valley Cemetery, Olean.
Memorials, if desired, may be made to the Alzheimer's Association of WNY, 6215 Sheridan Dr Suite 100, Buffalo, NY 14221 or to a charity of the donor's choice.
Online condolences may be expressed at oleanfuneralhome.com.