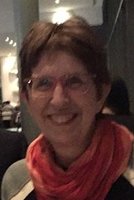 Carole B. Miller
Carole B. Miller

Allegany, NY Carole B. Miller of Allegany passed away unexpectedly shortly after admission to Olean General Hospital on Wednesday (March 20, 2019) in the presence of loving family and friends.
Born August 13, 1954 in Buffalo she was the daughter of Earnest "Jack" and N. Constance Palestine Bennett. On August 19, 1977 at Holy Angels Church in Buffalo she married Dr. John P. Miller who survives.
Carole attended Holy Angels Academy and graduated in 1972. She then attended Canisius College where she acquired a pre-pharmacy education. She graduated from St. John's University in Queens in 1977 with a Bachelor of Science degree in pharmacy. She worked her entire career as a registered pharmacist and worked for various pharmacies in the area.
While acquiring her education and later practicing her career in pharmacy, Carole faced more than her share of adversity, yet always maintained a positive influence on her family and friends. She lost her father at the early age of 10 and soon after was diagnosed with epilepsy. While she was in her mid-40's she was afflicted with multiple sclerosis and battled that as well as a later diagnosis in 2017 of multiple myeloma. Despite these obstacles, she was a devoted spouse and mother. She cherished her family, including her extended family in the wider region, and was a blessing to her friends where she brought joy and gladness to all those around her.
She was a determined, relentless advocate for various causes, especially fundraising for multiple sclerosis, bringing awareness to the condition of autism, especially for her son Tim, and for assisting with local military support groups. Over the past few years, Carole both participated and raised money for the Walk MS Buffalo event. She was actively pursuing plans to do the same this year on May 4th. Team Carole Miller will be walking for her, and all are welcome to join them in walking in her honor May 4 in Buffalo.
Carole was a member of St. Bonaventure Church and was active with the Lady Knights at the Allegany Council K of C #1220. She also embraced wholeheartedly her Italian heritage and was a Buffalo Bills fan for many years, having enjoyed being a season ticket holder with her husband. She enjoyed flower gardening and growing vegetables in her garden.
Carole is survived by her husband John with whom she enjoyed 42 years of marriage; 4 children Major Patrick (Ashley) Miller of Ft. Drum, Catherine (Josh) Wood of Holt's Summit, MO, Matthew (Juneall) Miller of Kansas City, MO and Timothy Miller of Allegany; 3 grandchildren Daniel Wood, John Wood and Harper Miller; her mother-in-law Pauline Miller of Allegany and many loving cousins, nieces and nephews.
She was predeceased by her father when she was 10, and her mother in 2004.
Friends will be received on Friday (April 5, 2019) from 2-4 & 6-8pm at the Casey, Halwig, and Hartle Funeral Home, 3128 W. State Rd. Olean. Funeral services will be held Saturday (April 6, 2019) beginning with a prayer service at 10:30am in the funeral home, followed by a Mass of Christian Burial at 11:00am in St. Bonaventure Church. Rev. James Vacco, OFM, pastor, will be the celebrant. Burial will be in St. Bonaventure Cemetery, followed by a reception at a place to be announced.