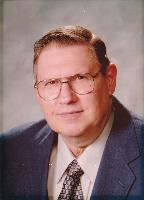 Richard P. McGonigle
Richard P. McGonigle
Olean, NY Richard P. McGonigle, 76, passed away peacefully at home Monday (May 8, 2017), surrounded by his loving family, following his courageous battle with cancer.
Born June 8, 1940 in Cresson, PA he was the son of the late Charles and Rita Hines McGonigle. On April 28, 1973 he married Lillian Paugh who survives.
Richard graduated from Cresson Joint High School in Cresson, PA and achieved the rank of Eagle Scout with the Boy Scouts of America. He went on to graduate from St. Mary's College in St. Mary, KY. He worked for Alcas Corp. in Olean, retiring May 1, 2001.
He was a longtime member of St. Mary of the Angels Parish where he had been active with Stephen Ministry. He was also a member of the Ancient Order of Hibernians in Olean as well as a member of the Knights of Columbus.
Surviving besides his wife are 3 sons Ronald (Sharee) McGonigle of Wellsville, Robert (Dara) McGonigle of Warsaw and Christopher (Julieanna) O'Dell-McGonigle of Allegany; 2 daughters Lillian McGonigle of Olean and Tonya (Ahmed) Burney of Olean; many grandchildren and great grandchildren; a sister Virginia (Walter) Wilt of Altoona, PA and many nieces and nephews.
He was predeceased by an infant brother Charles Alfred McGonigle and a son Sean D. McGonigle in 2016.
Friends will be received on Thursday from 1-3 & 6-8pm at the Casey, Halwig & Hartle Funeral Home 3128 W. State Rd. Olean. The funeral will be at the Basilica of St. Mary of the Angels on Friday (May 12, 2017) at 10am. Rev. David Tourville, associate pastor, will be the celebrant. Burial will be in St. Bonaventure Cemetery.
In lieu of flowers, memorials may be made to the Basilica of St. Mary of the Angels, 202 S. Union St. Olean, NY 14760.
Online condolences may be expressed at oleanfuneralhome.com.