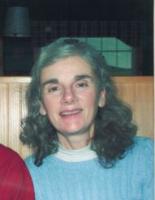 Maureen M. Sheahan (McClure)
Maureen M. Sheahan (McClure)
Olean, NY Maureen M. Sheahan (McClure), 61, of Madison Ave and more recently of Eden Heights and Bradford Manor passed away Sunday (January 15, 2017) from progressive supranuclear palsy.
Born December 12, 1955 in Olean she was the daughter of John Vincent and Colleen Hogan Sheahan. She was formerly married for 25 years to Francis C. McClure of Olean who survives.
Maureen was a 1973 graduate of Ten Broeck Academy in Franklinville. In 2003 she was able to further her educational goal of attaining a Bachelor of Science degree, which she received from Houghton College. She then earned a Master of Science degree in strategic leadership from Roberts Wesleyan College in Rochester.
She was a very capable worker and had been employed as a store manager for the former Quality Markets in Olean from 1987 to 1992. She then worked as a zone coordinator for Olean Wholesale from 1992 to 1997 before transitioning there as an in-house broker for DeJarnett Sales, Inc., retiring in April 2014.
She was a communicant of St. Mary of the Angels Church. She loved the outdoors and had been a longtime advocate for environmental concerns. Maureen was an active member of Concerned Citizens of Cattaraugus County from 2003 to the present where she served as its former president and was a longtime member of the board of directors. Most importantly, she was devoted to the care of her family and held dear to her heart her lifelong friends.
Surviving are her father John "Jake" (Veronica) Sheahan of Skaneateles; a daughter Eileen M. (Scott Evans) McClure of Killbuck; a son Francis L. McClure of Olean; 2 grandsons Ethan Lauser and Jeremiah Shoup; 1 sister Kathleen Sheahan Smith of Orwell; 2 half brothers John V. Sheahan, III of Skaneateles and Brendan Sheahan of Auburn; 2 uncles Pat Hogan of Sebring, FL and John Hogan of Allegany; 1 aunt Mary Felcoski of Summerland Key, FL and a niece Marie (Scott) Cameron of Angola;
She was predeceased by her mother in 2007 and a brother Daniel J. Sheahan in 2005.
Friends will be received for a memorial visitation on Friday from 4-7pm at the Casey, Halwig & Hartle Funeral Home, 3128 W. State Rd. Olean. A memorial mass will be held at noon on Saturday (January 21, 2017) at St. Mary of the Angels Church. Rev. David Tourville, assistant pastor, will be the celebrant. Burial will be in St. Bonaventure Cemetery.
Memorials may be made to St. Mary of the Angels Church or to Concerned Citizens of Cattaraugus County, Box 93, St. Bonaventure, NY 14778. Online condolences may be expressed at oleanfuneralhome.com.